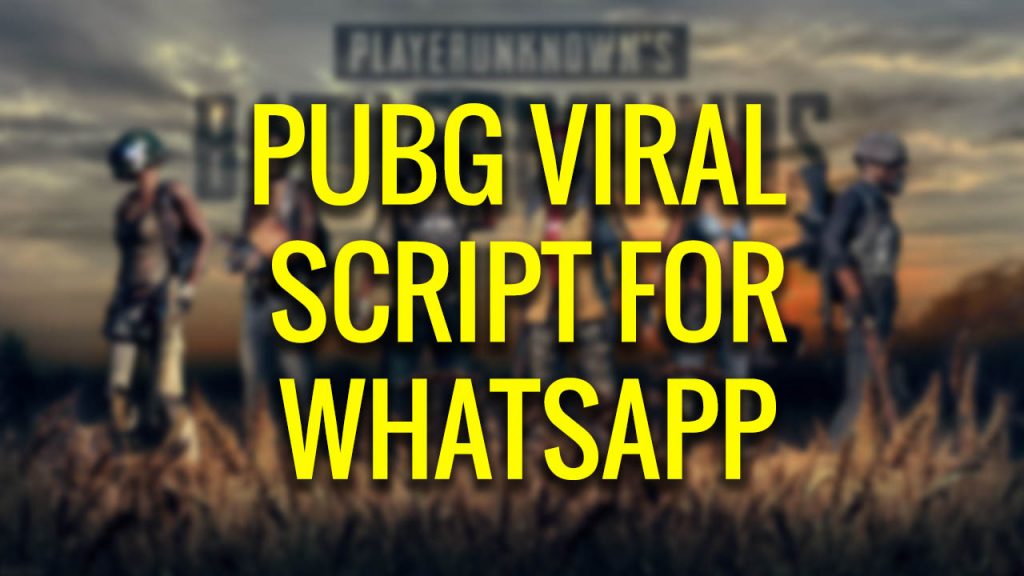 Hello friends, lots of users are requested to me to make a WhatsApp viral script for PUBG. That's why I made both php and blogger version of this script.
If you have blogger account you can easily upload this template. But installing this script is a little bit tricky because there are lots of image file. So you have to upload all image and change the main template image with your uploaded image. Check below how to edit that file.
[the_ad id="265″]
After downloading the blogger script you need to open index.html in notepad++ or any text editor. There are some lines where I have made comment like change the picture here. So you need to change only that line.
You can download the script from below.
[the_ad id="294″]
In php script you don't need to change anything. Just upload the script to your webserver.
PHP LINK:
[the_ad id="265″]
For Blogger:
[the_ad id="294″]